Interested In Learning About




Affiliate Marketing?
Get our Affiliate Marketing and Affiliate Recruiting Module Training Packs to Expand Your Knowledge and Success Today!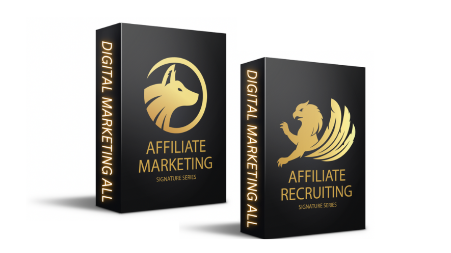 Are You Trying to Find a Flexible and Satisfying Side Hustle?
Have You Considered Affiliate Marketing?
Affiliate marketing is a fantastic approach to create a passive income stream that you can use to complement your regular income from work or other sources.
However, in order to succeed in affiliate marketing, you must be aware of the best approaches and techniques for promoting products and services. That is where our affiliate marketing training comes in.

Our training program will provide you with the knowledge and techniques that are needed to be successful in affiliate marketing. Our program can help you increase your earnings regardless of your level of affiliate marketing experience.
What You Will Learn From These Trainings: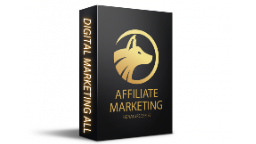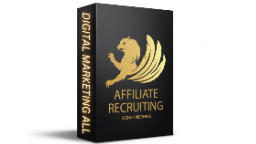 Affiliate Marketing Training
In this training, you will learn how to:

Generate commission with affiliate marketing

Find a product to promote

What marketing channels to use and advanced tactics that you can use to become even more successful

Affiliate Recruiting Training
In this training, you will learn how to:

Skyrocket your sales by recruiting affiliates

How to create an affiliate page

Do one-on-one recruiting

Build an army of affiliates to your offer

You will also be shown popular JV hubs and calendars
Q: What is Affiliate Marketing?
A: Affiliate marketing is a performance-based marketing technique where an affiliate promotes the products or services of other people in exchange for a commission. The affiliate advertises the product or service to their audience, and they get paid when someone purchases it using their unique affiliate link.
Q: What are the benefits of Affiliate Marketing?
A: Cost-effectiveness, wide reach, higher credibility, improved SEO, performance-based pay, insightful market research, adaptability, and increased sales are just a few benefits of affiliate marketing.
Q: Where can I find products or services to promote as an affiliate marketer?
A: As an affiliate marketer, there are various ways to identify products or services to promote, including exploring affiliate markets, reaching out to businesses directly, and making use of existing connections with companies or individuals. Two affiliate programs we recommend are: www.digitalmarketingall.net and www.digitalmarketingall.co. Both are great companies with amazing compensation packages and support.
Q: What strategies can be used to promote products or services as an affiliate marketer?
A: As an affiliate marketer, you can promote products and services through paid advertising, building an email list and promoting products and services through email marketing, using social media platforms to share product recommendations and reviews, and creating useful content that directs traffic to your special affiliate link.
Q: How much can I earn as an affiliate marketer?
A: The products or services you advertise, your target market, and your promotional strategy all affect how much money you can make as an affiliate marketer. While some affiliates only make a few hundred dollars a month, others make thousands or even tens of thousands. The secret is to choose the best goods or services to market, cultivate a devoted following, and improve your advertising approach over time.