Interested in Learning About


Marketing Your Business?
Get our Content Marketing, Video Marketing, Marketing Automation and Messenger Marketing Module Training Packs to Expand Your Knowledge and Success Today!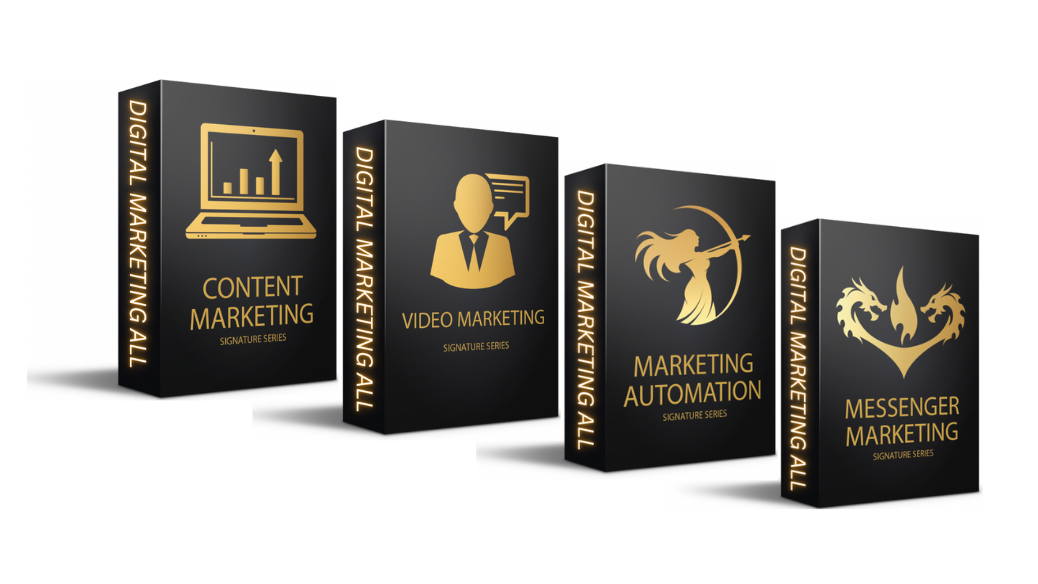 Are You Trying to Find Ways to Market Your Business?
Have You Considered Any of These Strategies?
Content marketing, video marketing, marketing automation, and messenger marketing are all important aspects of digital marketing. Here's a brief overview of each:
Content marketing: Content marketing involves creating and sharing valuable, relevant, and consistent content to attract and retain a clearly defined audience. The goal is to drive profitable customer action. This can include blog posts, social media updates, white papers, videos, and more.
Video marketing: Video marketing involves using video content to promote a product or service. This can include explainer videos, product demos, customer testimonials, and more. Video marketing can be highly effective in capturing viewers' attention and communicating a message.
Marketing automation: Marketing automation involves using software to automate repetitive marketing tasks such as sending emails, scheduling social media posts, and segmenting audiences. This can help businesses save time and improve the efficiency of their marketing efforts.
Messenger marketing: Messenger marketing involves using messaging apps such as Facebook Messenger or WhatsApp to engage with customers and prospects. This can include sending personalized messages, offering customer support, and providing product recommendations.
Each of these marketing strategies has its own benefits and best practices. Businesses can choose which ones to focus on based on their goals, target audience, and available resources.

What You Will Learn From These Trainings:
CONTENT MARKETING
In this training you will learn:
The benefits of content marketing

Tips and strategies to successfully market your business

The best content marketing tools to make your marketing efforts successful
VIDEO MARKETING
In this training you will learn:
How to reach more prospects with video

An overview of what video marketing is

How to use organic and paid advertising with video

Video production
MARKETING AUTOMATION
In this training you will learn:
How to increase sales using marketing automation

An overview of automation concepts and tools

Common automation tools and campaigns

How to build your 1st automation flow from scratch
MESSENGER MARKETING
In this training you will learn:
How to increase your reach with messenger bot

How to create and connect your messenger bot with social media

An overview of the chat platform

How to set up your 1st broadcast